Kashmir Lounge Pant
$595
The Kashmir Lounge pants are your go- to pants for lounging around the house or for when you are on the go. Match them with the Malabar Cape for an element of unexpected glamour.
Details:
100% Silk Satin
Digitally Printed
Made in India
Size and Fit:
S,M,L Fits true to size
Model is 5'10 and is wearing a size "S"
Behind the Seams
THE FABRIC
SILK (Resham) -Silk is a natural fiber made by the silk worm cocoon. Silk fibers are very strong and it is known for its luster, shine and durability. All of our silks are woven in the south of India which is known for the best silk weaving techniques in the world.
THE PRINTS
All of Shwetambari prints are based on original artwork and digitally printed in Mumbai on our luxurious silks and finest cashmere.
Also available in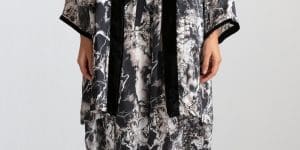 gandhi-nu-gam-black-ivory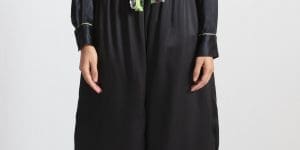 solid-black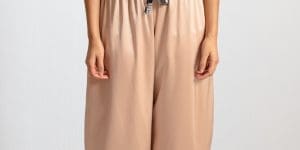 solid-nougat